In this edition of The Art of Family, we hear from Adrian, a single mother who shares her experience with COTS and how it helped her get back on her feet. Adrian arrived at COTS with her 2-year-old daughter and a few belongings, not knowing what to expect. However, she found the staff and volunteers a great help. She received meals and other basic needs but also received coaching services and was able to utilize childcare and other valuable services to support her as she established.
Adrian shares about the children's coaching program that helped her daughter feel safe and comfortable during their stay. She shares how COTS has helped her work towards her goals. Adrian also emphasizes the critical role that community partners play through their investments and their impact on families in need.
Tell our readers a little bit about your backstory.

Adrian: I heard about COTS because my sister was in a situation where she had come here and was able to get on her feet. I had a 2-year-old daughter and didn't have anywhere to go. I came to COTS with my baby, a little folder, and a few bits of clothes. I didn't know what to expect, but I knew that I was going to be okay and that I had a prayer in God, and I was gonna be alright.
What was your experience like in comparison to your expectation?

Adrian: So, honestly, I didn't have any expectations. It was more [about the] expectations [I had] for myself. I didn't necessarily expect COTS to facilitate everything that they did. It was an added blessing. I didn't expect food, coaching, activities, daycare… I literally just expected to have a roof over my daughter's head.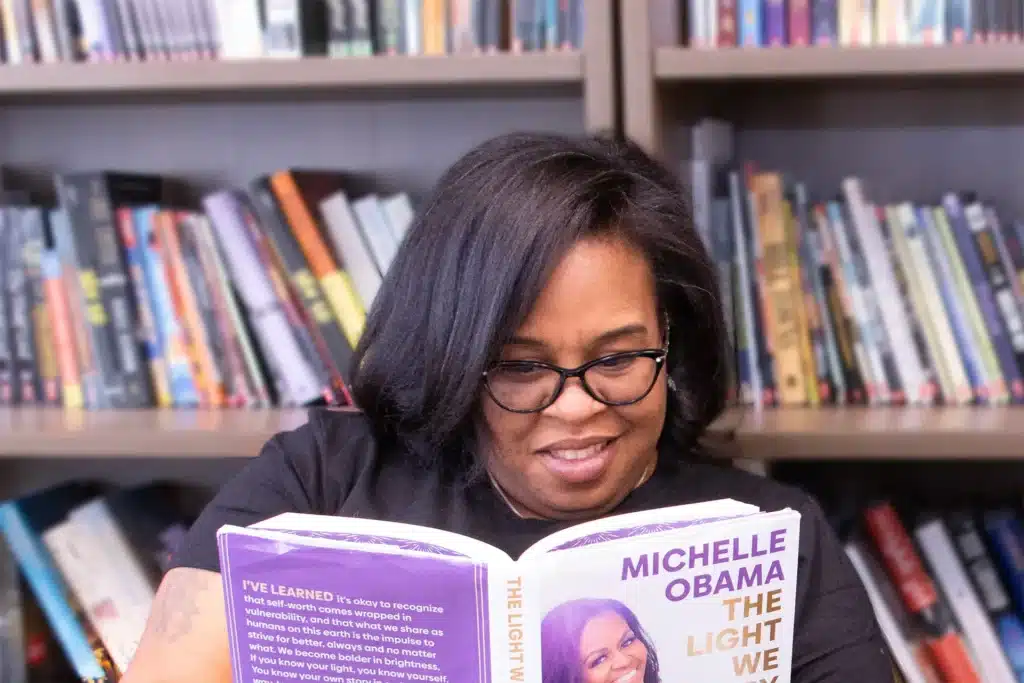 What life-changing things have happened since you've come to COTS?

Adrian: I've had part of my story in the Detroit News. It helped me understand the world in a better light. I had a lot of different feedback in regard to the article. I had my license suspended and had tickets in different states. When I moved back to Michigan, I still had those tickets unresolved. So, this article came out during that process of paying things off and getting my license, and the comments … oh my goodness, it broke me in a way. At the time, I was driving illegally. Daycare was on Six Mile and Myers, and I worked on Grand River at that time. If I couldn't [get] my daughter to daycare, I had to take my daughter to my mother in Southwest Detroit. That was quite a distance from my home. I had to get up at six o'clock in the morning, catch the bus to my mother, walk back to Fort Street to catch the bus, to get to work on time.
What was the most beneficial program that you experienced from COTS?

Adrian: One? What?!
If you want to share more than one, go ahead.

Adrian: Seriously, the child coaching. Obviously, when you're going through a situation — you take your child from their home, their comfortability… You worry about how they will respond. I can say that my baby had one of the best experiences here. She's like, "I remember this place. It looks different, but I remember this place." I showed her a picture of the old elevator. She's like, "Momma, I was little!". I'm like, "You was little,
little…" THAT'S what meant the most to me. She thought she was safe, she knew I was there and she that was gonna be
all right.
So, what's next?.

Adrian: I am working on my bachelor's in business administration management. My specialty is going to be marketing.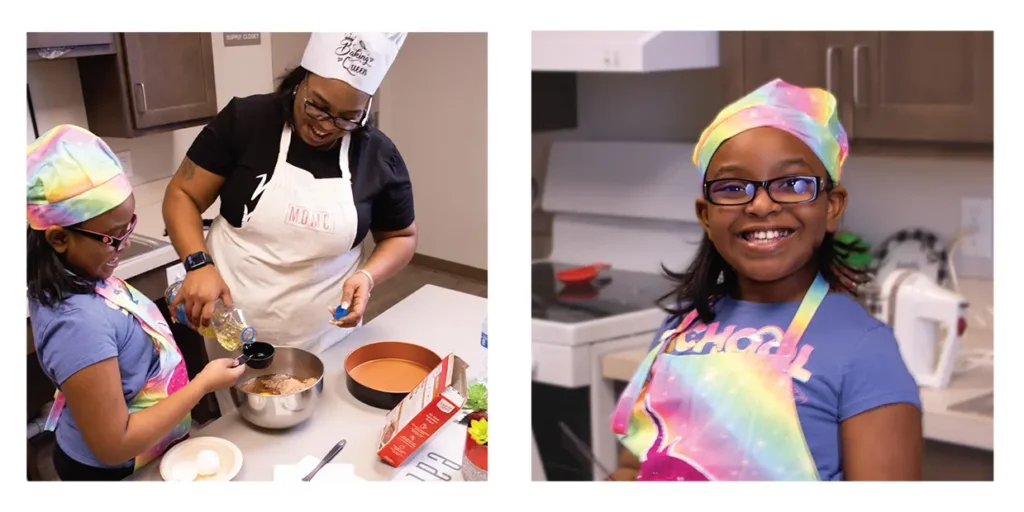 Let's talk about your photo shoot and what inspired it.

Adrian: What inspired my photo shoot [is] my baby. She loves being in the kitchen with me, so [we] did a baking photo shoot. It was so much fun; I love seeing her [in] her oven mitts. [she is] becoming such a young lady.
What advice would you give to a new parent coming through COTS?

Adrian: Be grateful. Be humble. Understand that you have someone to assist you. Regardless of whatever barriers you may have, don't underestimate what you can get done. You're not gonna be able to get through the storm without riding
the waves.
Why should donors continue to support COTS?

Adrian: You never know what a family is going through; they're literally a lifeline. Donations gave her a bed. I didn't have a job or a vehicle; I didn't have anything but me and my baby. The donations, they go to clothing, and doctor's appointments. Those donations do so much. It makes me [want to] give back. I want to be able to bless someone in return because it didn't have to be given, and by the grace of God, this place IS here. And, the hearts that are facilitating this, this whole organization, you've got a lot of open, loving, caring hearts.