COTS Detroit Announced as EMPath's First Certified Member in Research-Backed Economic Mobility Coaching Model – Mobility Mentoring®
As a certified Mobility Mentoring Practitioner Organization, COTS Detroit will be able to support even more families in Detroit
BOSTON & DETROIT – Economic Mobility Pathways (EMPath), a national nonprofit dedicated to improving the lives of people in poverty, announced that one of the longest-serving members of its Economic Mobility Exchange™, a global network of 160+ human service organizations and government agencies, reached a new height: COTS is the first member of the Exchange to be certified in the practice of Mobility Mentoring®, EMPath's best-in-class economic mobility coaching approach. 
COTS has provided shelter, housing, and support to individuals and families experiencing or overcoming homelessness for over 40 years. COTS first joined EMPath's Exchange network in 2015 further enhancing their ability to support hundreds of families to work towards economic self-sufficiency and create stabilized environments for a multi-generational impact on families.
"COTS' official certification in EMPath's economic mobility coaching model represents a true celebration of our long-standing partnership and joint commitment to supporting families to move forward," said Kim Janey, President & CEO of EMPath. "We look forward to working alongside COTS in their exciting journey and seeing the organization expand its already far-reaching impact in the Detroit community."
As members of EMPath's Exchange, organizations and agencies adapt Mobility Mentoring, EMPath's research-backed, trauma-informed coaching approach, into their own programs and services to support families. Mobility Mentoring has a proven track record of supporting families to climb the economic ladder. In EMPath's own programs, Mobility Mentoring has supported families to double, and even triple, their incomes, unlocking opportunities to access stable housing, get advanced degrees and good jobs, save money, and more.
As a a Certified Mobility Mentoring® Practitioner organization, COTS will be able to support the participants in their programs in a deeper and robust way – with the potential for families to achieve stronger outcomes; engage even more families in the broader Detroit community; share data and learnings from its programs with EMPath, and vice versa, to evolve and strengthen their support for families even further.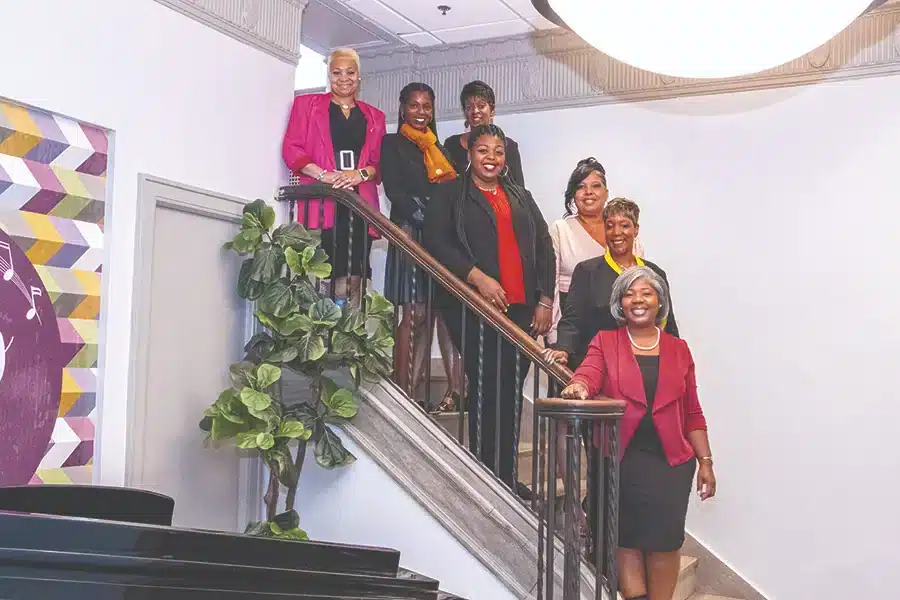 "We are immensely proud to be recognized as the first certified member of EMPath's Economic Mobility Exchange. COTS has always been committed to providing shelter, housing, and support to families experiencing homelessness in Detroit. Our journey with EMPath has enabled us to deepen our impact, guiding families toward economic self-sufficiency. This official certification is a testament to our enduring partnership and shared dedication to families," said Cheryl P. Johnson, CEO of COTS. "We look forward to continuing our collaboration with EMPath and expanding our reach in the Detroit community, bringing hope and creating opportunities to succeed for more families."
Exchange members who are certified in Mobility Mentoring are meeting the gold standard of the model in their programming to support families. COTS has demonstrated fidelity to Mobility Mentoring, meaning the organization is implementing the coaching model in their programs exactly as EMPath designed and intended.
In 2015, COTS began implementing Passport to Self-Sufficiency™, a poverty reduction and alleviation framework that uses Mobility Mentoring to assist families in reaching their housing, economic, health, education, and career goals as they overcome homelessness and break the cycle of poverty for themselves, their next generation, and beyond. As of October 2023, more than 140 adults are actively being coached by COTS using the Mobility Mentoring approach.
To learn more about the Economic Mobility Exchange, visit www.empathways.org/global-network.
###
Economic Mobility Pathways (EMPath) is a nearly 200-year-old organization that dramatically improves the lives of people living in poverty. Because creating economic opportunity is multifaceted, EMPath's approach is too. EMPath offers a unique combination of direct services; a learning network of human services organizations; and research and advocacy for what works. This "virtuous circle" allows each part of the organization's work to inform what it knows, does, and shares with others to seed systemic change. To learn more, visit empathways.org.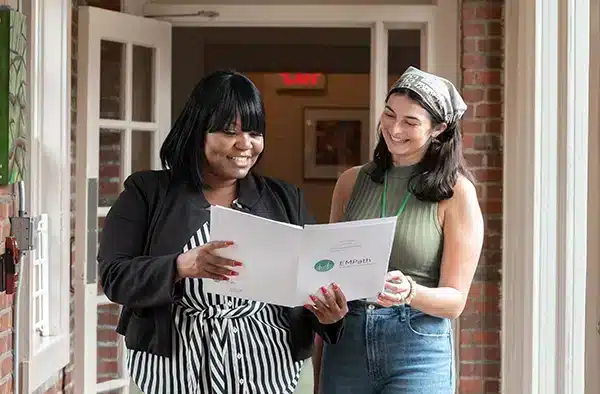 COTS, founded in 1982, is a private Detroit-based non-profit organization that provides emergency shelter, supportive and affordable housing and comprehensive support services for families experiencing and at risk of experiencing homelessness. COTS exists to create and facilitate opportunities that empower families in poverty to collaborate, thrive and succeed in building strong and stable households, neighborhoods and communities. Through the Passport to Self-Sufficiency™, and a broad network of partnerships, COTS assists families in reaching their housing, economic, health, education and career goals. COTS also exists to advocate for long-term solutions to the problem of homelessness. The organization manages multiple facilities with a staff of more than 50 people and an annual budget in excess of $8 million. COTS serves approximately 1,200 people annually – 60 percent of whom are children. Learn more at COTSDetroit.org.